It's time to dive into true sisterhood and uplifting support all year long. Welcome to Las Comadres.
co·ma·dre:
In Latin American and Hispanic culture, mothers and godmothers call each other "comadre". It's also a term of endearment close female friends use with one another. This is a community welcome to all self-identifying women. Comadres trust each other with the most important pieces of their lives. Las Comadres is an invitation for us to be guardians of each others' dreams and successes.
Join us for Las Comadres Bazaar, a day of shopping and showcases on Saturday, November 30th at Casa Florida. RSVP right here
Be the first to find out when we open our doors in January 2020
Our vision is that every woman is empowered to be who she really is so that she can be free.
We do it together.
You get to be part of all of this:
We are committed to providing an experience where every woman connects, grows, and moves forward in community. Las Comadres has special programs that keep you engaged, accountable and learning.
We are founded on four key pillars:
As a Comadre, you also become part of…
An active, intentional online community with guided conversations, dynamic content, and collaboration opportunities (Facebook Group)

Opportunities for leadership, and special features of your passions & your business
Monthly Q&A with Gaby and first access to all of Gaby's workshops, courses and masterminds

Our Las Comadres book club to enrich your spirit and your business

Exclusive discounts to workshops and experiences around town with our Las Comadres patrons
LAS COMADRES IS FOR YOU IF you are ready to…
Contribute in community

Bring your soul and purpose into your work

Level up with your business

Step outside of your comfort zone

Be accountable to your Comadres

Enjoy and dive into new friendships

Grow along with your Comadres in life and business
If this sounds like you, we invite you to join us!
Choose from these options (Open Jan. 2020)
$470 / Year (Save two months!)
WHAT OUR COMADRES HAVE TO SAY…
"I really love what you've done with "Las Comadres", Gaby! It's a unique and powerful community. It's made me feel more connected to Miami in the 14 years I've lived in South Florida. Thanks for pouring your heart into us :)"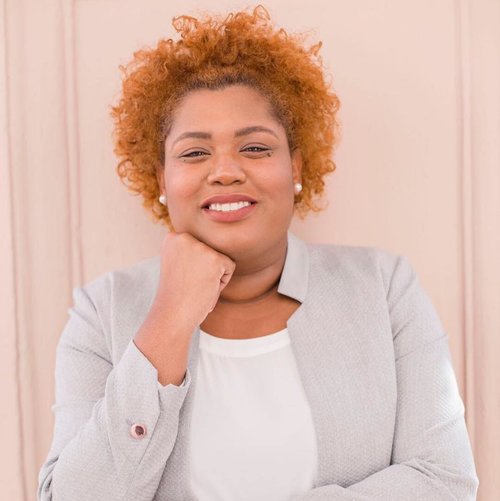 "I became a Comadre because I was beginning a new role, leading an organization as a one-woman operation and was desperately in need of community with women who were also birthing new initiatives. Since joining, I have been able to get feedback on how to make my work more accessible, received accounting advice, hired fellow comadres for marketing and printing services. I've been able to connect with coaches and wellness practitioners who have been great resources for my self-care journey."
"I collaborated with Keiry Herrera on table linens designs for a line of unique table settings printed by her screen printing shop! We've launched and are taking orders! I'm beyond exited and honored to be working so many delicious projects with all of you fabulous ladies!"
FAQ'S:
HOW MUCH TIME DO I NEED for las comadres?
We recommend that you plan to contribute a few hours a month to Las Comadres. You get to curate the experience you want here. Participation in all activities is not necessary to be part of the community.
WHAT KIND OF COLLABORATIONS CAN I EXPECT?
You will have an opportunity to connect strategically through activities, events, and our directory, so you can refer one another, come up with your own collaboration ideas, and make lifelong friends.
what are the live coaching calls like?
Gaby will lead a Facebook Live coaching call every month on branding, storytelling, business strategy, clarity, mindset, and connecting at a soul level to your work. You can submit your questions in advance or attend live.

WHO ARE THE MADRINAS?
Madrinas are women in the Community who play a leadership role, keeping the community engaged and hosting regular events that support our growth and create true intimate experiences. Find them here.
WHAT'S DIFFERENT ABOUT THIS COMMUNITY?
Members of this community describe it as welcoming, and a place where they immediately feel they belong. We're a soulful, purpose and community-driven women starting projects from our deepest passions - looking to truly connect with each other, and our sacred feminine power. Comadres are women with drive, heart, and a collaborative spirit.
I HAVE A 9-5, SHOULD I STILL JOIN?
Many of the events and a few of the online Live experiences will take place in the evenings. You can watch recordings of Live events on your time through our Facebook group. This group is a beautiful way to stay in the flow of building your thing, while you're still in your 9-5.
WHEN WILL I BE ABLE TO SIGN UP AGAIN?
Registration will happen quarterly. The next round will open in January 2020.
HOW LONG DO I NEED TO COMMIT FOR?
We're asking every woman who joins Las Comadres to give it three months. After then, if you decide it's not for you, you can cancel your membership anytime.